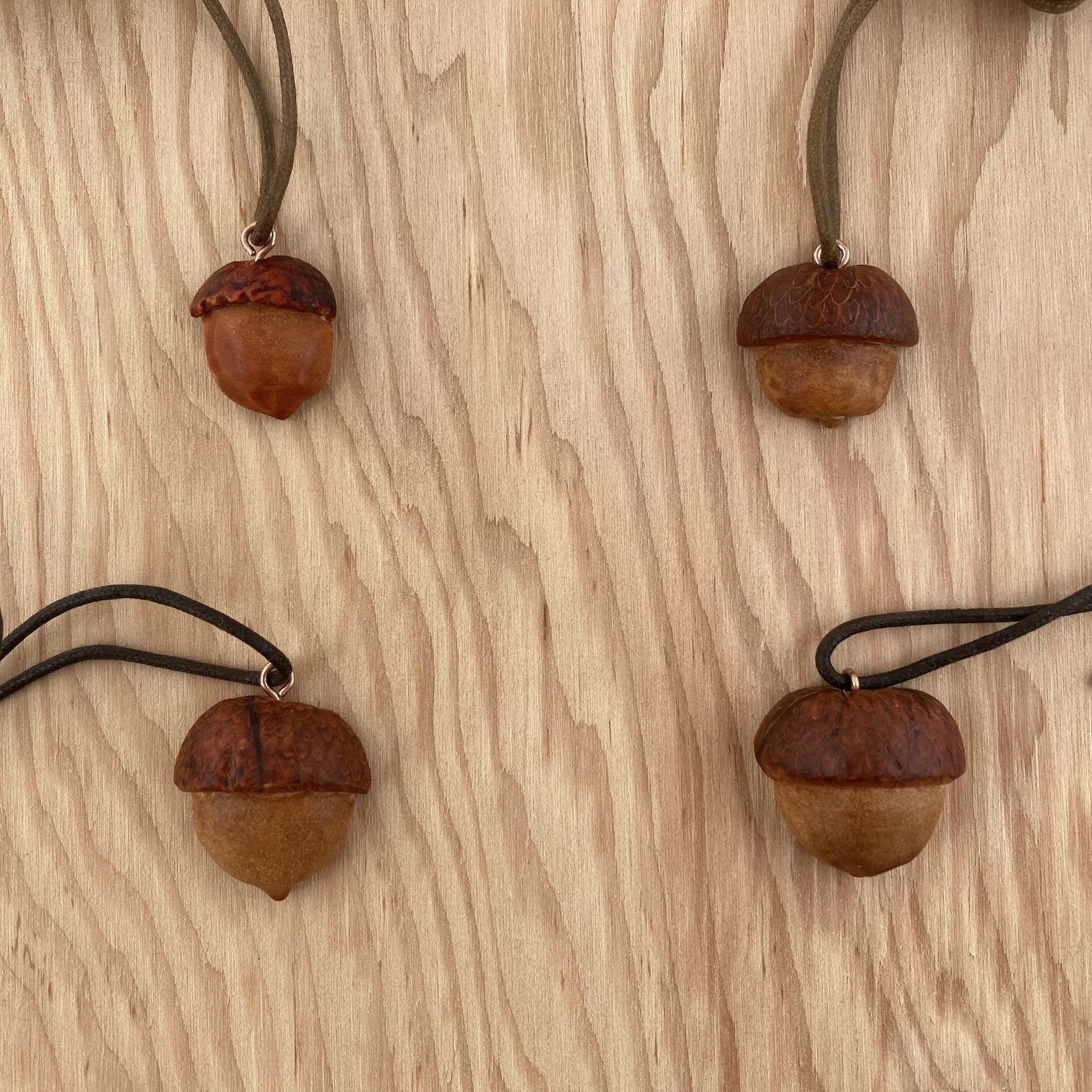 Acorn-shaped pendants hand-carved from avocado stones.
They have the look & feel of solid wood carvings.
Each has an eye-hook on top with a necklace cord attached.
Polished with natural wood butter. All sizes around 1 x 1 inch.
$17 each, see photos below.
* Outside of Canada & the US? Please contact me for shipping options.
In Victoria? Email me your order to arrange payment & drop-off.
---